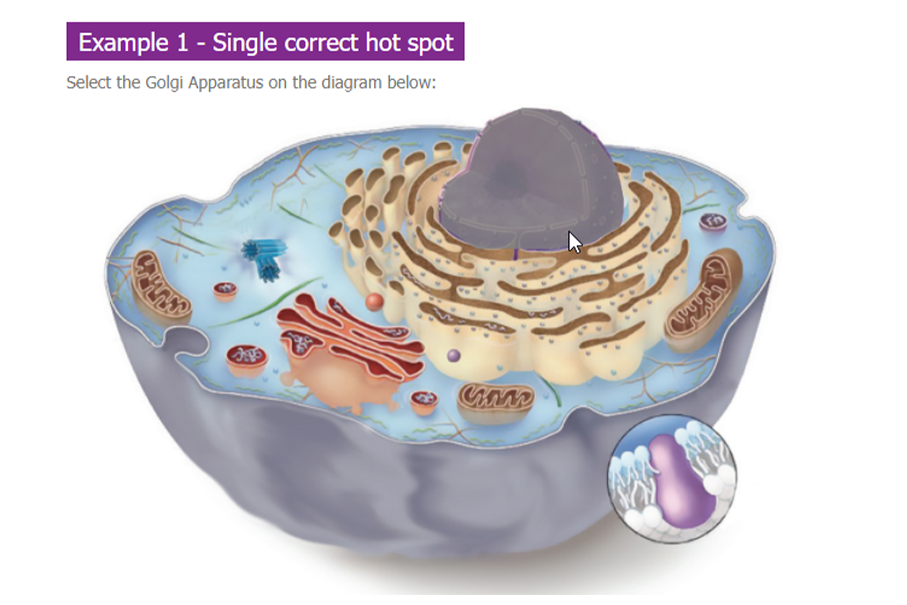 Test your students' ability to identify visual elements by clicking on image hotspots overlaid on an image of your choice.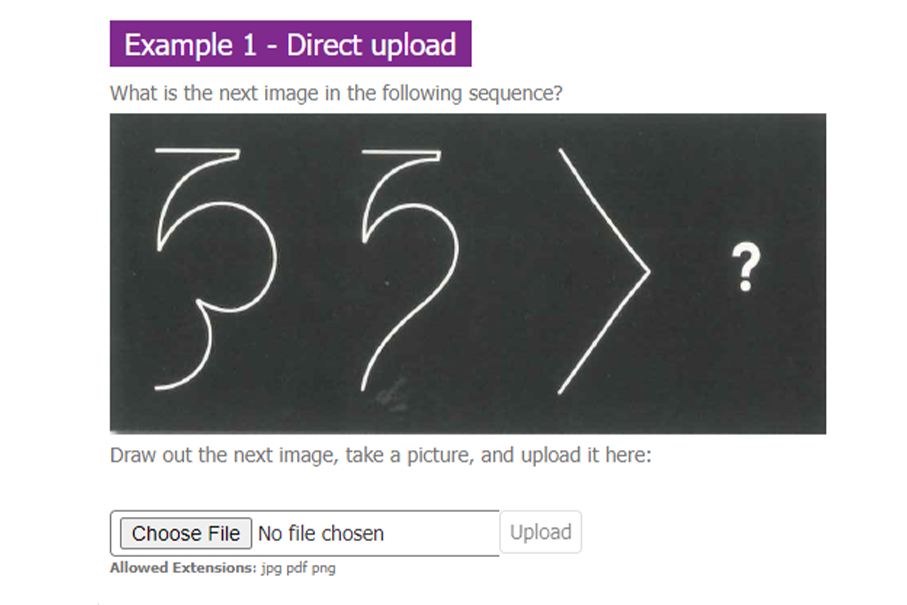 Gain insights into your students' thought processes by viewing the offline portion of their response.
Upload tools within Möbius permit students to submit a range of document files alongside the rest of their online attempt
You can decide to grade the student's document or just use it to understand their approach to a question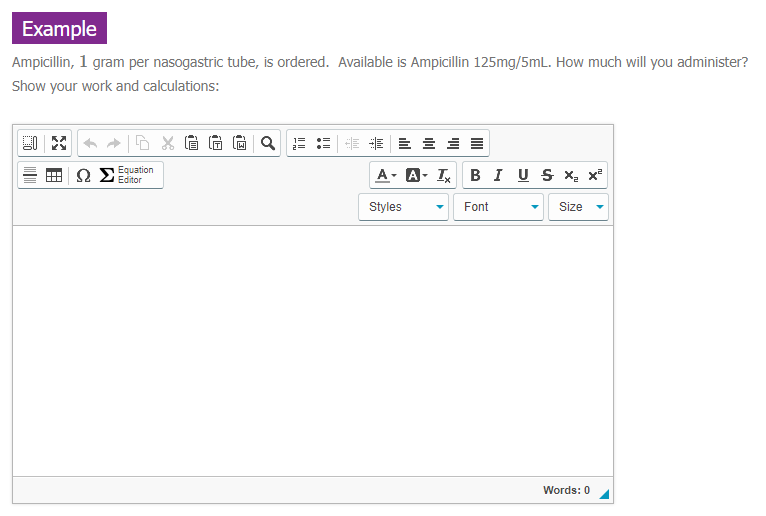 Grade students' long answer responses, mathematical proofs, or other types of longform responses that students can create using a range of formatting tools including the ability to insert mathematical notation.
Grading a long answer response is easy with the ability to insert comments right inside of the essay response, apply word limits, and highlight keywords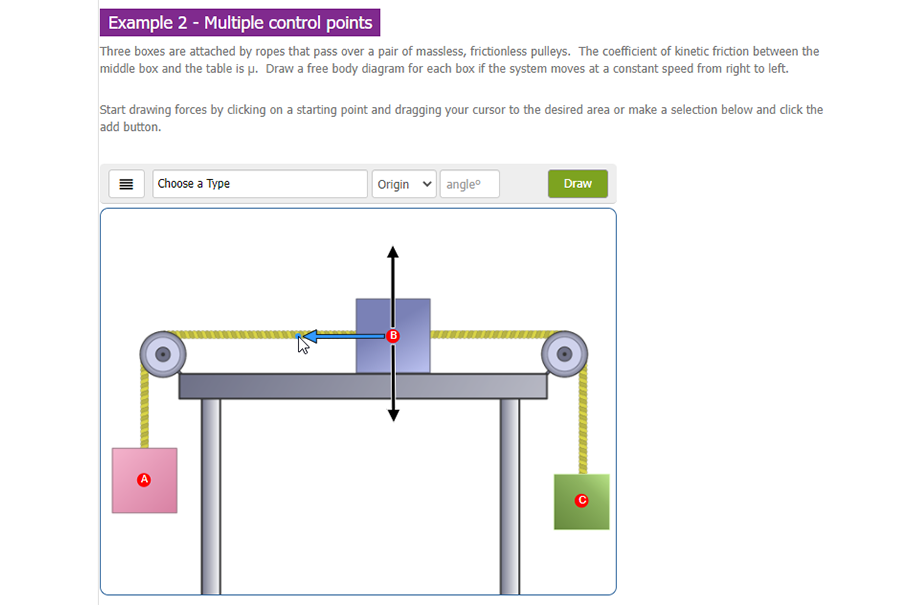 Ask your students to draw free body diagrams to demonstrate their understanding of forces, angles, and control points when it comes to ramps, pulleys, carts, trusses, bridges, waves, mechanics, atoms and chemistry, astronomy, and other static or dynamic problems.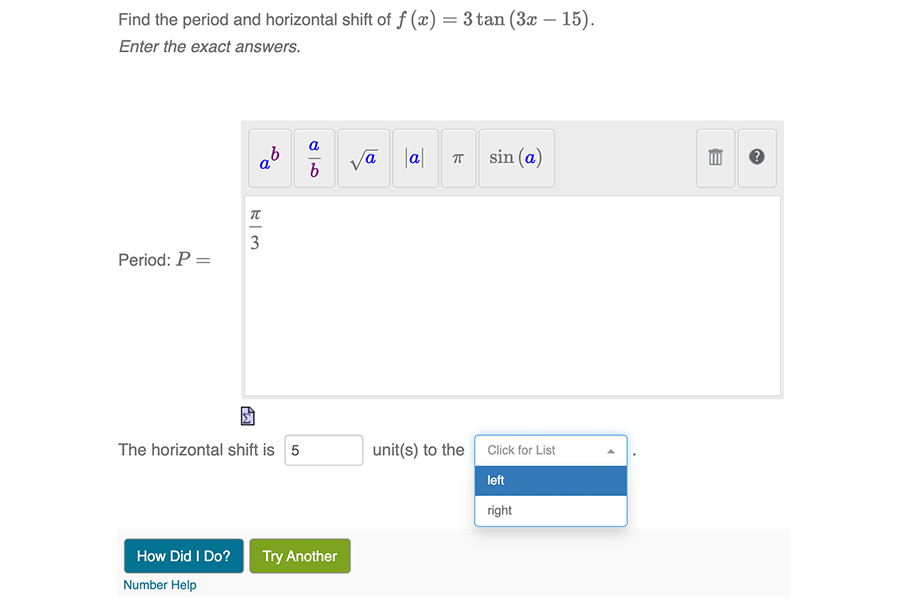 Create a classic fill-in-the-blank style question with two input modes that you can choose from: a drop-down menu or a text entry field.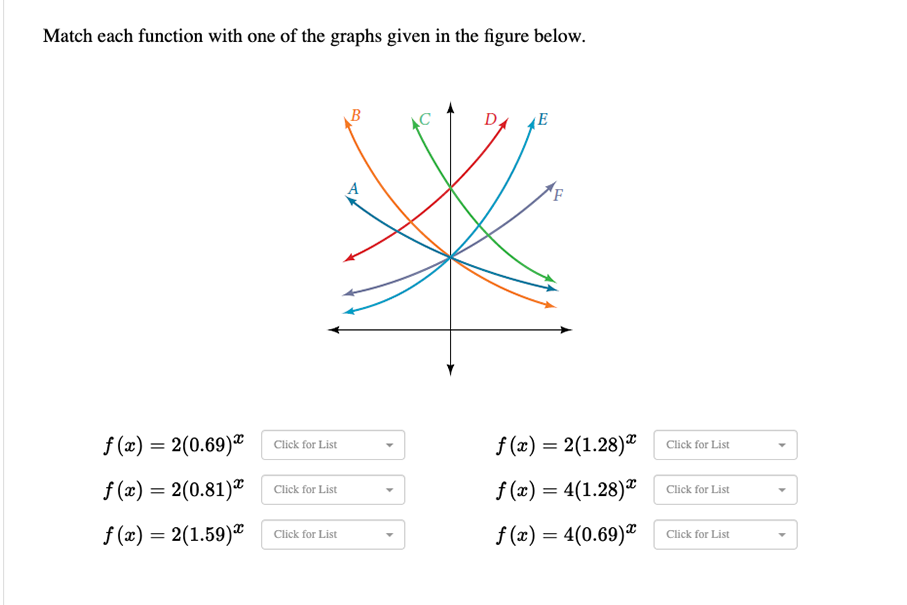 Have your students associate text, images, or math elements from one list with the elements of another, with the order of the matching options shuffled each time the question is asked.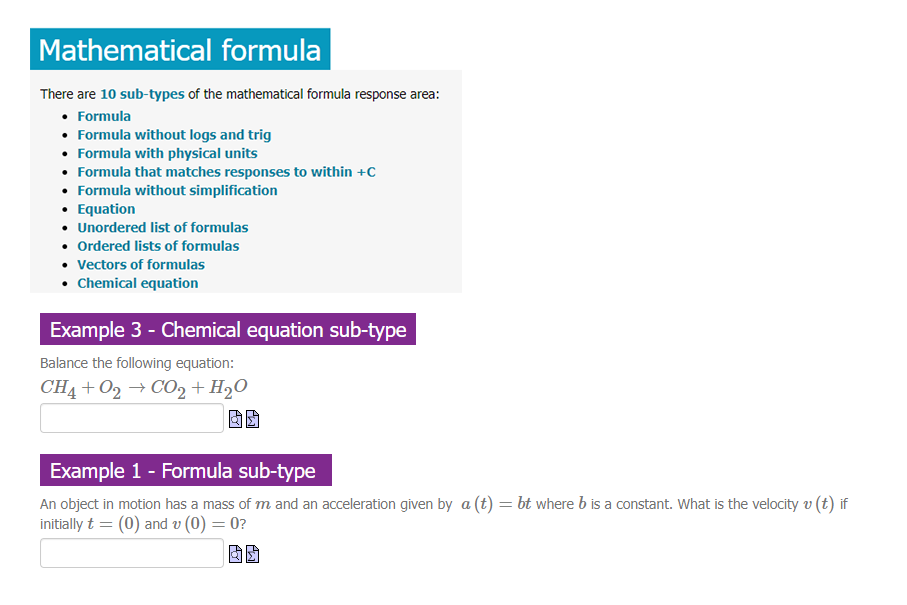 Assess your students' abilities easily when it comes to inputting mathematical expressions or equations as well as chemical equations using the 10 sub-types of the mathematical formula question.
Natural math notation is used alongside an easy-to-use Equation Editor to simplify input for both you and your students
Accommodate a range of student responses with an impressive answer-equivalence checker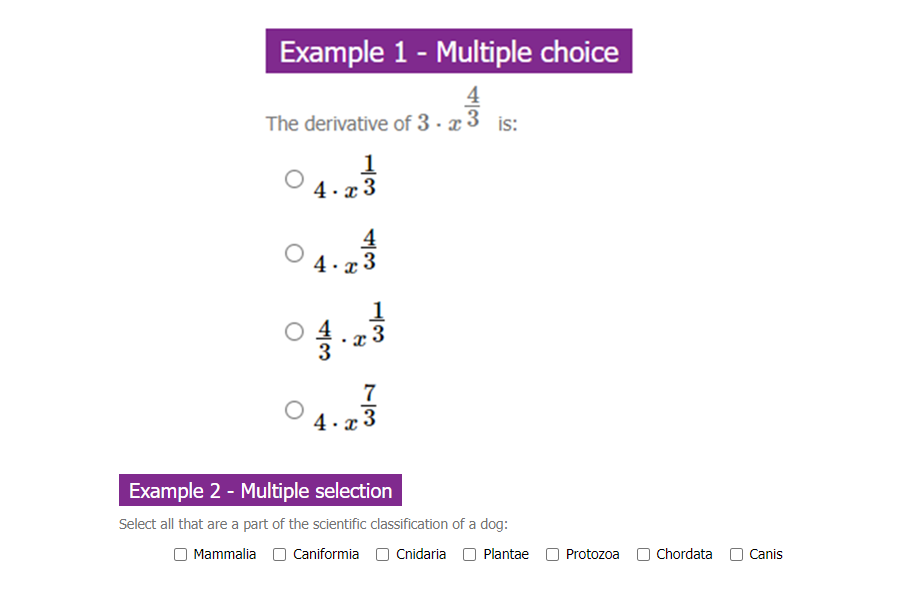 Lean on this dependable question type to evaluate your students' abilities to discern the right answer from the wrong ones where multiple choice options can be composed of text, math, images, videos, audio clips, and more.
You can then take this classic question type and really challenge your students' understanding by allowing them to select more than one correct answer, and randomizing the display order of the answer options each time they view the question
Promote a truly educational experience by customizing the feedback for each answer option so that your students will always receive insights regardless of their selection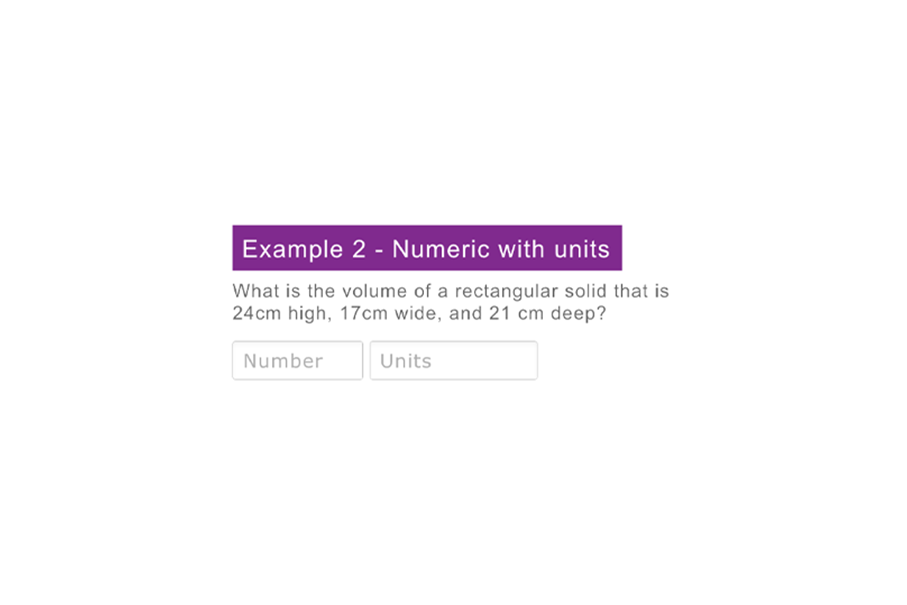 Require your students to provide a numeric value and optionally specify that a unit of measure is to be included.
Built-in Möbius libraries accept physical units of measure and equivalents from the SI/Metric, Imperial, and US Customary unit systems
Be specific in the accepted notation styles for student responses relating to the thousands separator, the dollar sign, scientific notation, and the ability for students to respond with arithmetic
Easily control the grading tolerance of student responses by choosing to require absolute accuracy, a set number of significant figures, a percentage tolerance, and more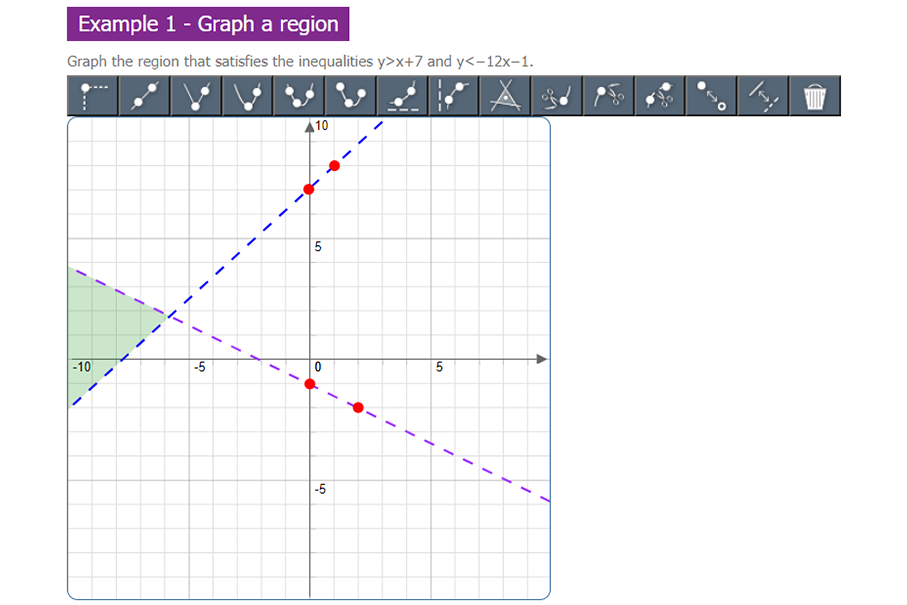 Use the sketch response area to evaluate your students' curve sketching skills when it comes to plotting aspects such as parabolas, exponentials, asymptotes, lines, points, piecewise functions, open and closed intervals, regions, and more.
You and your students can plot curves using a simple and customizable point-and-click Sketch Board that supports click-and-drag functionality, allowing plotted points and curves to be relocated as needed
The ability for you as the instructor to draw background curves and ask your students to perform tasks relating to that pre-drawn curve really adds to the advantages of this question type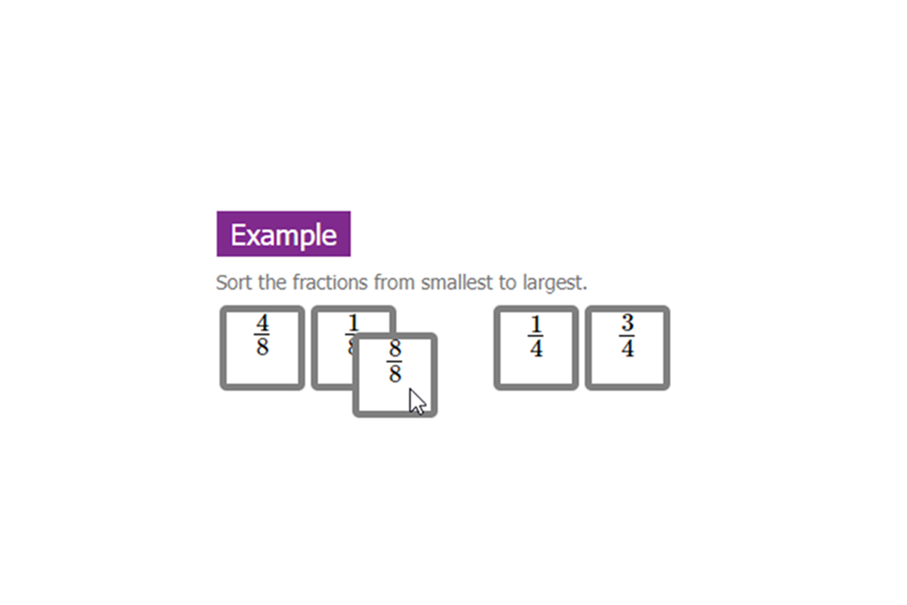 Include a sorting question where students can click-and-drag items to rearrange them into the correct order.
The sortable objects can be text, images, HTML, symbolic math, and more, and you have full control over the size, color, and number of objects to be sorted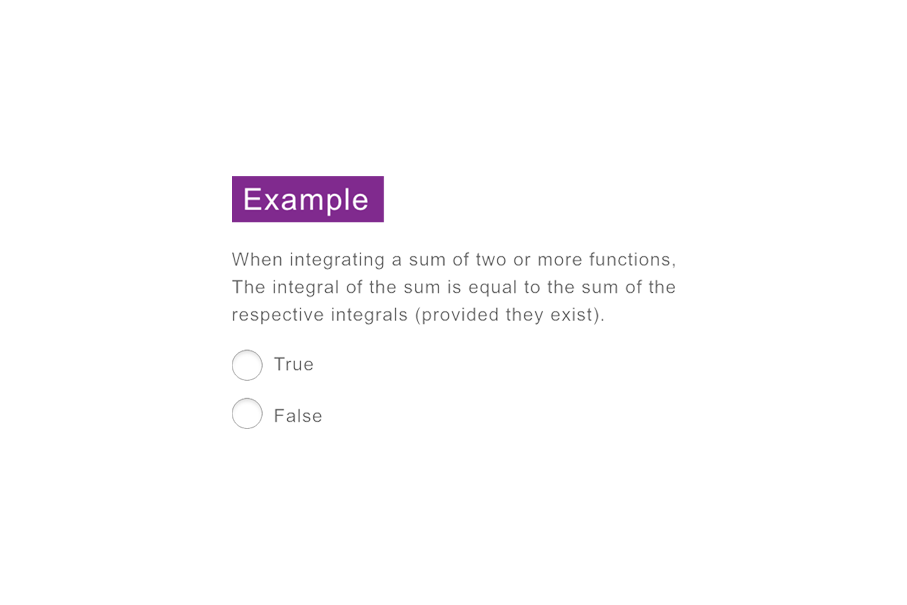 Test your students' understanding with a traditional true or false question featuring two radio buttons for the choices "True" and "False".