Comprehensive, Official, and Certified
Möbius is the first and only officially certified STEM courseware delivery tool that can be integrated into any learning management system (LMS).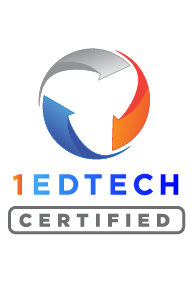 We are officially certified and support LTI 1.3 Core (Learning Tools Interoperability); the latest and most stable LTI specification provided by 1EdTech Consortium. Möbius is certified and supports LTI Deep Linking from LTI Advantage.